Pleiades – Korsch Telescope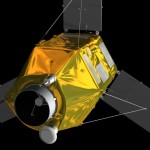 Thales SESO was in charge of the design and manufacturing of the equipped mirrors (4 mirrors with Fixation Devices) for these 2 High resolution Earth Observation Satellites.
Two satellites in orbit
This program was based on the cooperation of the French and Italian space agencies. The development was under the CNES responsibility with Thales AleniaSpace as the Telescope prime contractor. There were two identical flight models. Pleiades 1A was launched on 17 December 2011 and Pleiades 1B the 2nd of December 2012. They have a resolution of 0.7m and a coverage of 20x20km² on earth.
Short delivery time
Due to our expertise and knowledge, Thales SESO took only 2.5 years to design, manufacture and qualify 2 prototypes and 2 flight models. They were delivered in 2006.
Impressive optical precision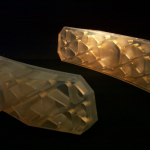 The Wave-Front Error (WFE) for M1 (675mm diameter) and M2 combined is only 22nm RMS
Maturity in space application
Thales SESO engineering is used to the challenges  of reliability, stability and weight imposed by space applications.
- Thorough studies are carried out in order to anticipate any thermal or vibrational problems
- Only high end materials with extremely low CTE are used:  Invar for the fixation devices, Zerodur for the mirrors.
- The weight is optimized by removing 85% of the material from the back of the mirrors
- For maximum throughput, a space qualified protected Silver Coating is used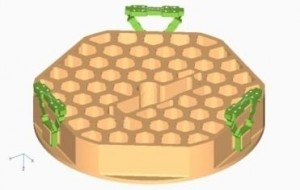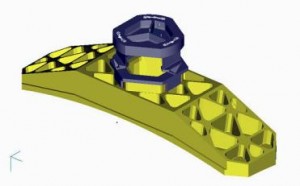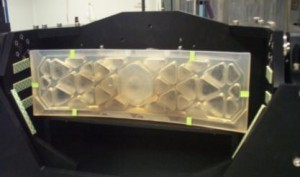 Currently in space taking outstanding pictures
The Pleiades satellites deliver images primarily for defense activities, but also for environmental purposes, including biodiversity surveys, land management, mapping, and risk prevention. Pleiades 1A is already producing 2D and 3D images of earth as shown on the picture below.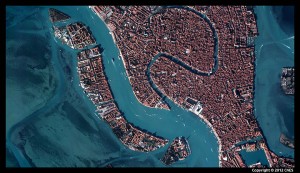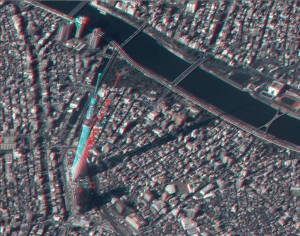 Venise
Crédits : CNES 2013 – Distribution Astrium Services/Spot Image.
"Arbre du ciel" Japonais en 3D
Crédits : CNES 2013 – Distribution Astrium Services/Spot Image.
Customer Satisfaction
An English translation of an email from the DGA (French General Directorate for Armament):
"This project was completed with the delivery of the 2nd flight model. During the Delivery Review Board on December 6, Alcatel and the CNES already expressed their global satisfaction for the quality of your products and services We would like to take this opportunity (closing of our mandate with the CNES) to share our general satisfaction concerning the availability and transparency of your team during this project."