At the beginning of the summer, Thales SESO, based in Aix-en-Provence, celebrated its half-century of existence. Thales SESO began its life as an expert in the polishing of optical pieces for astronomy. Over 50 years, it has become a world leader in components and opto-mechanic systems, supplying most observation satellites, the Megajoule laser, almost all synchrotrons and numerous astronomical instruments.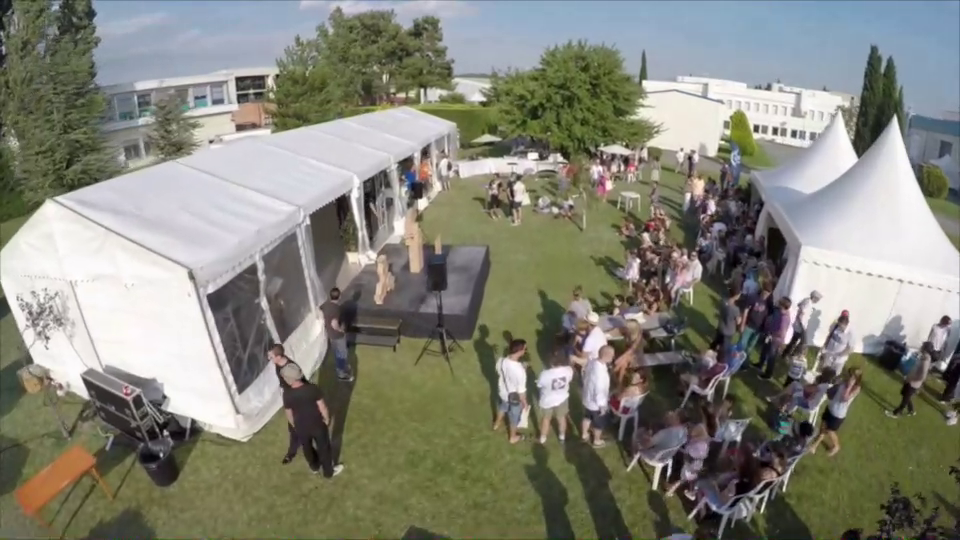 A first celebration took place on June 26, in the presence of the Thales Executive Vice Presidents Alex Cresswell and Gil Michielin, as well as local elected representatives Christian Kert and Sophie Joissains. In total, around 50 VIP guests – from the Group, customers and local politicians – were able to discover the company and its history.
"Thales SESO is considered to be one of the Group's technological marvels, with great growth potentiel, and a prestigious list of customers which includes Thales Alenia Space, the DGA, the CNES, the CEA, ESA, the CNRS, ESO, and RUAG, for whom we offer unique services thanks to the company's remarkable know-how" pointed out Alex Cresswell.
"I was extremely impressed by the fact that I saw a very artisanal side with the polishing, and at the same time these machines that seem to be from the third millennium! The alliance of both is necessary and demonstrates the unique aspect of this company" revealed Sophie Joyssains, senator for the Bouches-du-Rhône region after her visit.
The day of celebration was crowned by the appearance of a rather special space mirror, made of sugar and nougatine, and shaped by a new unplanned procedure – the Provence sunshine!
A first in the company's history
On Saturday June 27, for the first time in its history, the company opened its doors to the friends and families of the employees. The 300 participants were able to experience first-hand the company's capabilities, and to enjoy the numerous animations organized during the day. The most surprising of all was the show put on by the CIAM (Centre International des Arts en Mouvement), based in Aix-en-Provence, around themes well-known to the company (gravity, optics, mirrors), and in particular a spectacular aerobatic display in a mirror.
And as Alex Cresswell said : "Let's wish that the next 50 years of Thales SESO are as exciting as the first 50!"
Thales SESO in video
A spectacular video presenting Thales SESO, its markets and know-how was inaugurated for the event. You can watch the video here (on YouTube). Don't hesitate to share the link!